Aerospace And
Aircraft Corrosion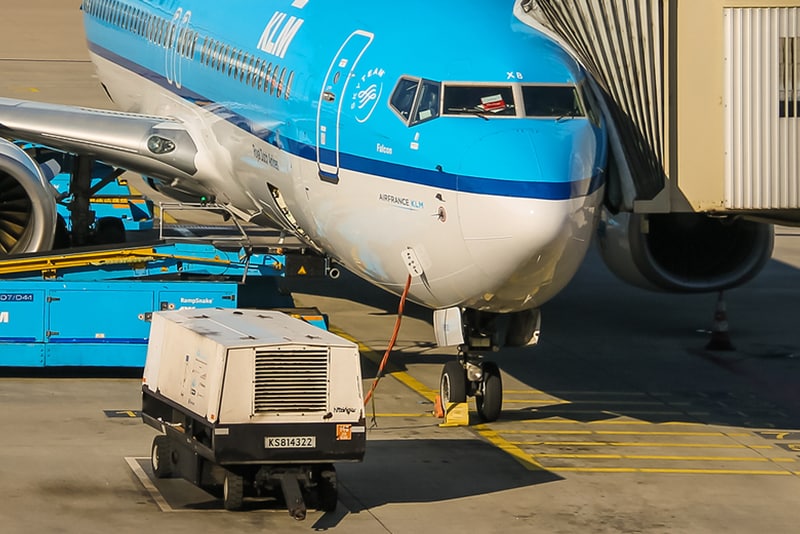 Aircraft  Corrosion
Left: Mobile Generator powering standby aircraft
While maintained aircraft can fly for decades, corrosion is an ever constant threat to the integrity of the aircraft. It is true that older airplanes need more attention and maintenance, an aircraft's age has not been considered a safety factor.
A pilot's training, qualifications, and fatigue are by far larger safety issues than the age of the aircraft, as long as the aircraft is undergoing frequent and prescribed maintenance checks. Checking for and preventing corrosion has be a very serious part of any maintenance program as well as that of the pilot doing his pre-flight inspections.
The thinning of an aircraft's internal structure integrity and its outside aluminum skin by corrosion is one of the factors that reduce the life of aircraft. Corrosion is not only a very expensive problem it is also a very dangerous one.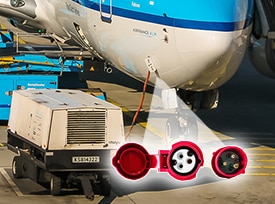 Case Study
LEFT : Maintenance with SuperCORR A improves electrical connections on mobile generators
Portable generators are used throughout the world by extraction industries and manufacturing plants in remote and hostile locations for essential power production. Dusty and wet environments in deserts, mines, grinding mills, pulp and paper mills and on land or sea drilling rigs for gas and oil production. Generators powering aircraft services while stationary connect and disconnect many times a day in extreme conditions. The flexing of the connecting cables allows sufficient movement between the metal surfaces of the connecting pins to produce fretting corrosion which reduces, interrupts or produces failures in supply.
Containing extremely long-lasting, proprietary anti-corrosive inhibitors SuperCORR A aerosols provides superior lubrication and protects components against moisture, wear, general and fretting corrosion, this essential task can be carried out in any conditions quickly, easily and securely.

Read more

.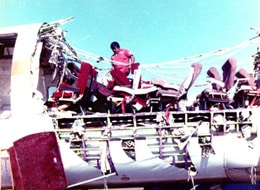 Case Study
A crack on an Aloha Airlines 737 was noticed by one of the passengers as he boarded, but didn't say anything about it. Later on in that flight a top section of the aircraft's fuselage came off in flight causing the death of a flight attendant. The causes of crack growth in Aloha Flight 243 was the number of flight cycles, take-offs and landings, and accelerated by the exposure of the aircraft to the corrosive effects of salt water vapor. In civilian or military aviation, corrosion is a never ending problem that directly impacts the safety and integrity of not only the aircraft but the safety of the crew and passengers as well. If not addressed it can also be a very expensive problem.

Read more

.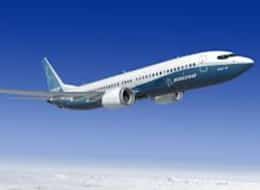 Case Study
LEFT : Boeing 737 aircraft
Military and civil industry approval to use SuperCORR A  on the F-16, C-130, P-3 Orion, and the F-15, Boeing-737's, DHC-6 Twin Otter, Bell Helicopters, Bombardier BD-700 series and Bombardier Challenger 300/350, Learjet 45, Legacy 650, Hawker- Beechcraft, and Northrop-Grumman to name but a few. SuperCORR A  is also being used at BAE Systems, Honeywell and Raytheon Systems to prevent corrosion from causing avionic, electronics, and electrical systems and components failures.
Corrosion Protection In The Aerospace And Aircraft Industries
Lubrication and protection for switches in the most hostile environments which are likely to be experienced in the aerospace industry. Protect components against moisture, wear, general and fretting corrosion, surface static electricity, corona, and other electro migration problems.
The types of corrosion that are seen in aircraft structures are:
Uniform corrosion
Pitting corrosion
Exfoliation corrosion
Intergranular corrosion
Microbial corrosion
Further information
We can provide you with a Material Safety Data Sheet, independent laboratory reports, product samples or technical assistance. For more information or advice please contact us by telephone on +44 (0) 20 8281 6370 or use our contact form.
CORR-EX corrosion protection products are supplied and supported by EnviroTech Europe Ltd. Manufactured in the United Kingdom and available on short delivery times through our dedicated team of distributors in Europe and the Middle East.